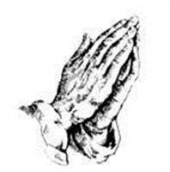 Obituary for Rebecca Lynn Selsor
Ms. Rebecca Lynn Selsor, 61, of Greenbrier, Ar departed this life Friday, February 12, 2016. She was born in Kennett, MO to Mary Elizabeth Whitelock-Henderson and the late Johnny Selsor. 

She is survived by one daughter, Sarah Ogle of Enola, AR; one son, Joshua Selsor of Wisconsin; one brother, Mitchell Selsor of Enola, AR; one sister, Johnny Lee of Quitman, AR; one grandchild, Piper Ogle of Enola, AR and a host of other relatives and friends.

The family plans a memorial celebration of her life at Petit Jean Mountain at a later date.

Services entrusted to Larry G. Acklin Funeral Home, 910 Walnut Street, Conway, AR. "IN YOUR TIME OF NEED...WE CARE."