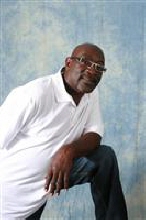 Obituary for Franklin Albert Gunnells, Jr.
Franklin Albert Gunnells, Jr., 58, of Bigelow, AR, departed this life May 28, 2012 in Little Rock, AR. He was born on March 19, 1954 in Morrilton, AR to the late Lorene Brown Gunnells and Franklin Albert Gunnells, Sr. He is preceded in death by his parents.
He was employed by Coca-Cola for several years. 
He is survived by his wife, Ivy Gray-Randle Gunnells of Bigelow, AR; two daughters, Tomika Gunnells and Annice Gunnells, both of Conway, AR; one granddaughter, Kennedi Gunnells of Conway, AR; one sister, Joyce Howard of Conway, AR; two aunts, one uncle and host of nieces, nephews and other relatives and friends.
Funeral services will be 1 pm Saturday, June 2, 2012 at True Holiness Saints Center, 198 Hwy 286 East, Conway. Visitation 1-6 pm Friday at the funeral home. Interment Casey Cemetery in Bigelow, AR. Arrangements entrusted to Larry G. Acklin Funeral Home, 910 Walnut Street, Conway. 327-1124 "IN YOUR TIME OF NEED....WE CARE."